Sundered / Unity3D
2016 - 2017 /
Thunder Lotus Games Sundered is a horrifying fight for survival and sanity, a hand­-drawn epic from the creators of Jotun
. The game is available on PC
(Steam , GOG , Ubisoft Store )
,
Mac
,
Linux
and
PS4
.
The game is 2D platformer with procedural levels, dynamic fights and a versatile navigation.
Kickstarter Profile
Procedural Level Design and Level Art

Creation and dressing of a wide variety of levels.

Design of multiple internal level variations for procedural generations.

Revision of levels' compatibility with each other.

Production of difficulties tiers within each level.

Creation of unique artistic set pieces.

Disposition of obstacles in relation to difficulties tiers.

Ensure a fluid navigation.




Level Design - Vertical room variations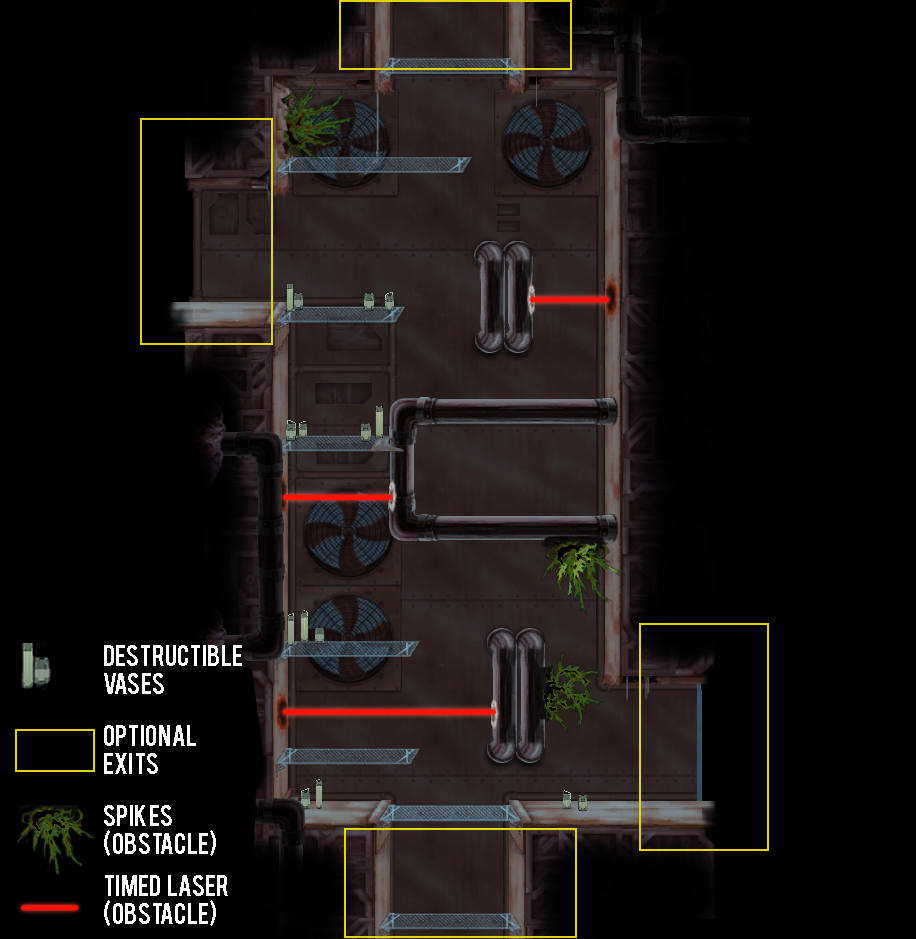 Level Design - Crossing room variations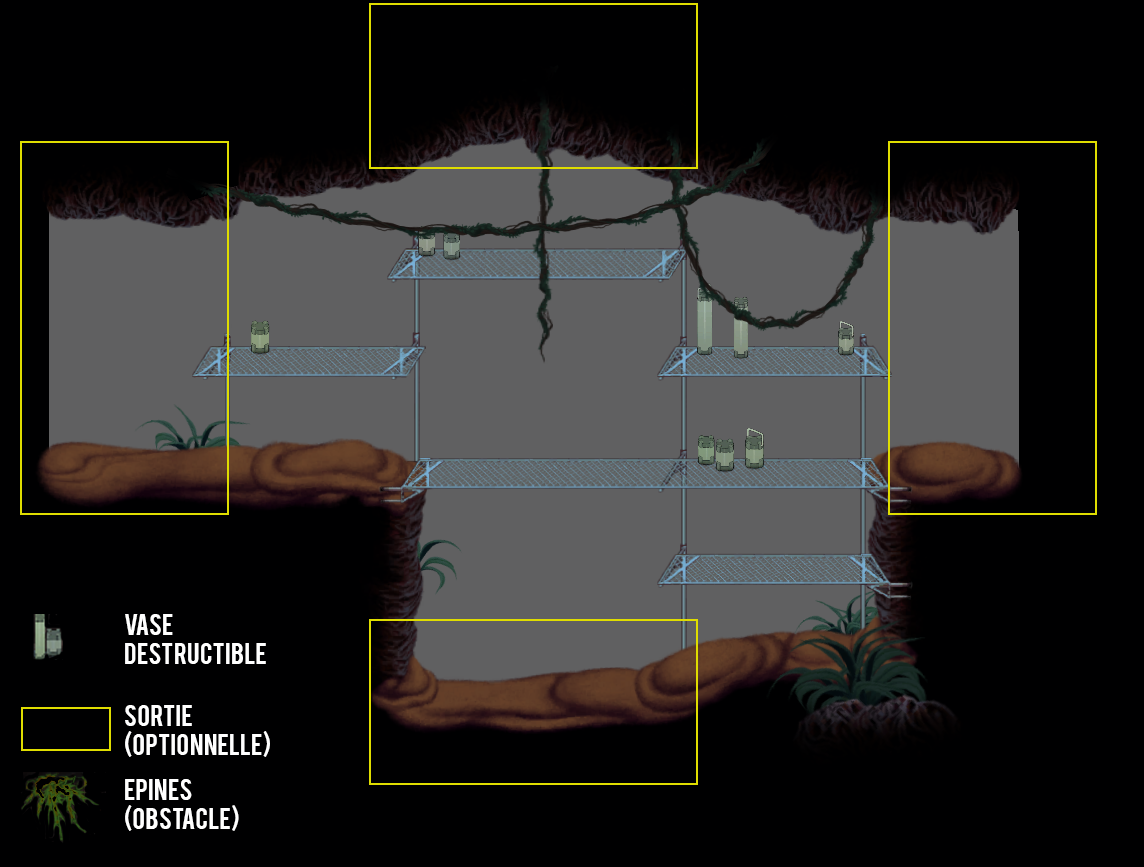 Level Design - Horizontal room variations
Level Art - Unique rooms